CommVault
BACKUP AND RECOVERY
Your data — protected your way.
Enterprise data is anything but uniform. Which is why your data protection, backup and recovery solution needs to cover the full range of data sources, file types, storage media and backup modes — from snapshots to streaming.
With all that diversity, the last thing you want is to maintain a separate point solution for each distinct backup and recovery requirement. With Commvault, you don't have to. Our integrated, automated data protection approach gives you a single, complete view of all your stored data no matter where it is — on-premises or in the cloud.
Back up your databases, files, applications, endpoints and VMs with maximum efficiency according to data type and recovery profile. Integrate hardware snapshots. Optimize storage with deduplication. Recover your data rapidly and easily, whenever you need to, and leverage reports to continually improve your backup and recovery processes. Commvault software eliminates the separate data silos associated with traditional backup, archive and reporting products — in a vendor neutral solution that frees you from lock-in while reducing infrastructure requirements.
An industry leader in enterprise backup and recovery
For our reliability, consistency and ability to innovate, Commvault has been named an industry leader in the Gartner Magic Quadrant for Enterprise Backup Software and Integrated Appliances for seven years in a row.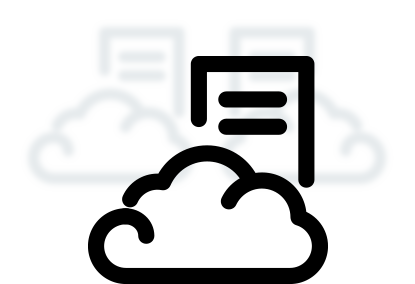 VMs and the cloud
Cloud options seem to be the only thing growing faster than your data. Connecting your backups to the cloud won't be an issue with Commvault. Backup and recover your virtual machines, structured and unstructured data with speed and scale – and remain agile by easily moving data between clouds to avoid lock-in.
More than 25 cloud storage platforms are supported by Commvault.
Databases
Some organizations are lucky enough to be standardized on a single DBMS, others are supporting databases ranging from Microsoft SQL Server to PostgreSQL. No matter where you fit, Commvault's single solution will simplify backup and disaster recovery across your databases — from local servers to the cloud.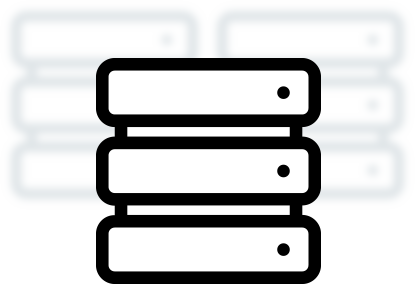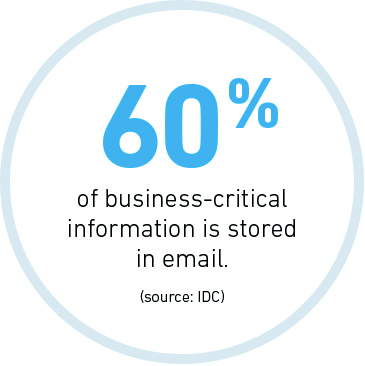 Email and collaboration
Instead of spending your time searching for and recovering one user's lost or deleted emails, give your users self-service access to search and restore messages without IT intervention. That frees you to think about more strategic challenges like archiving and moving to the cloud — just a couple more things we can help you with.
ERP software
Commvault makes it easy to protect your mission-critical SAP and Oracle ERP applications. Our single solution provides integrated, comprehensive data management and protection for your entire applications environment — helping you reduce complexities and keep up with increasing performance demands.
Files
With Commvault backup and recovery, we don't stop at file servers and storage arrays. Even business files stored in third-party file sharing applications can be protected in a secure, searchable and centralized virtual repository.

Endpoints
Commvault enables the data created and stored on laptops, desktops and more to be accessible anytime, anywhere — with a self-service recovery portal accessible from any web browser or mobile device.
Deduplication built in
Data continues to grow, but with deduplication you can get control of its incredible growth. Rather than requiring a separate hardware deduplication appliance, we've built deduplication into our software, giving you the flexibility to decide what and where to deduplicate. And, if want the convenience of an appliance, we offer that, too.
Up to 90% reduced network backup traffic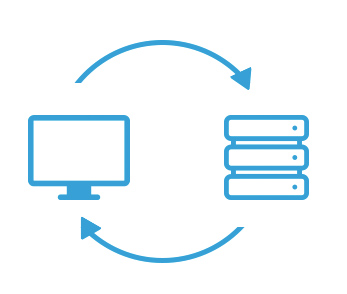 Backup appliances
Pre-configured backup appliances combine our backup and recovery software with storage hardware from industry leaders NetApp and Fujitsu in one integrated package. Easy to buy, deploy and manage, they're a flexible way to introduce our platform into your environment.
1 hour from power up to backup