Hillstone's Product Portfolio of Innovation
As threats and networks have become increasing more complex, defending the expanded attack surface makes defense geometrically more complex. Hillstone's Layered Threat Protection is a portfolio of products that will keep your business secure. Today, more than 14,000 enterprise networks worldwide rely on Hillstone solutions, making it safe choice for your enterprise.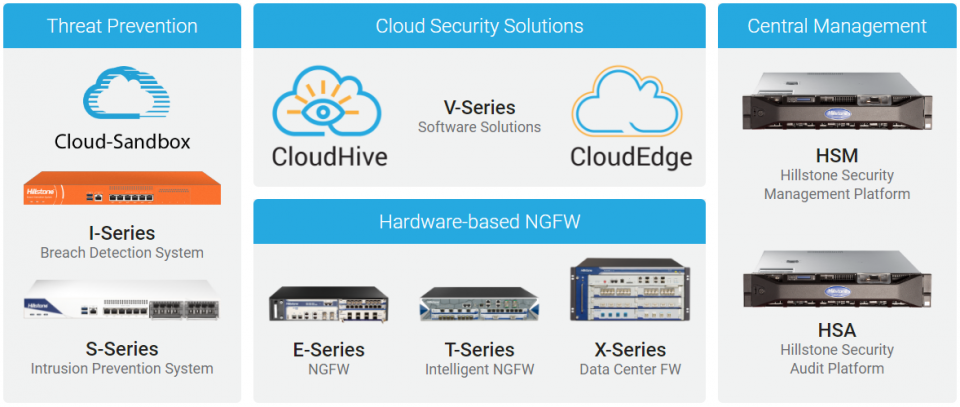 The Hillstone A-Series next-generation firewall features high security performance, expansion as needed, complete advanced threat detection and prevention, and smart and automated policy operation. This future-ready NGFW series is based on a brand new hardware architecture that offers industry-leading application layer performance to meet real-world network security needs.
High-density ports ensure excellent access capability, and large storage options offer better visibility and analytics. The Hillstone A-Series NGFW offers complete, advanced defenses against known and unknown threats, coupled with smart, automated and efficient policy operation that makes security operations easy.